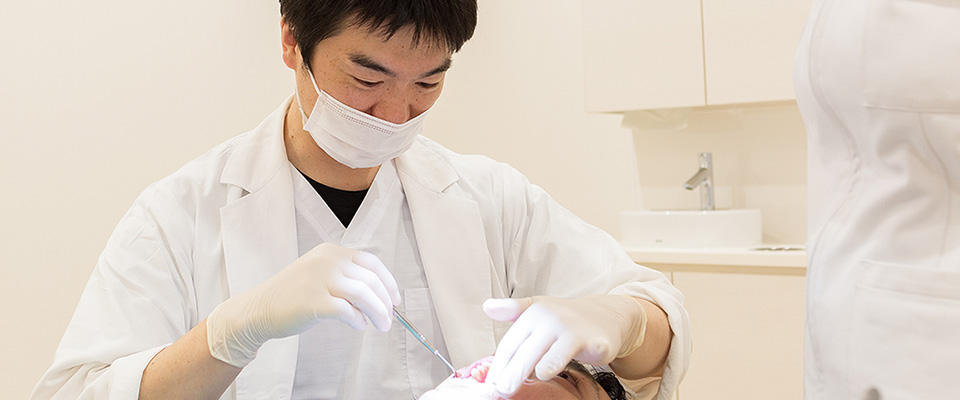 Features
HILIFE Group is a specialized dental clinic that focuses on denture treatment. We provide care exclusively for patients with denture problems. Our team of Japanese dentists and dental technicians are experts in the field and offer specialized care for dentures. By offering custom-made denture treatment to each individual's oral and physical condition, we cater to patients with a range of needs, from those who are getting dentures for the first time due to missing teeth to those patients experiencing severe discomfort with their dentures. Our goal is to improve not just your ability to eat comfortably but also your overall health and well-being for a more fulfilling life with proper chewing ability.
What is HILIFE?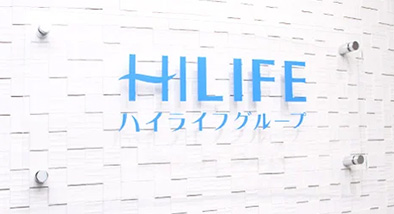 Since opening its first denture clinic in Nihonbashi, Tokyo in 2007, HILIFE Group has expanded throughout Japan with the goal of providing specialized treatment that enables patients to maintain healthy chewing with dentures even after tooth loss. Today, there are 30 group dental clinics throughout Japan and we have grown to become the largest denture specialty group in the country, with a high volume of patients visiting our clinics daily.
Dentist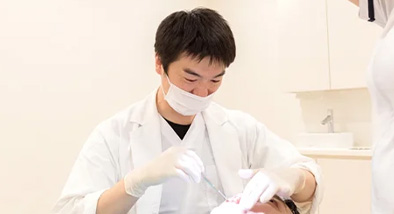 While there are many different specialties in dentistry, dentists who specialize in dentures are few worldwide. The HILIFE Group's dentists are composed of highly skilled, experienced, and knowledgeable professionals in denture care, specializing in prosthodontics (dentures, crowns, bridges) and other complementary dental techniques.
Dentists Introduction
Dental technician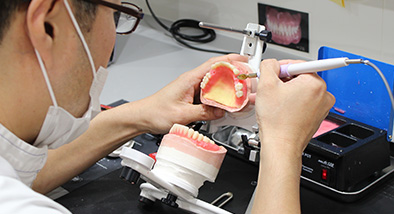 The technical skills of a dental technician are essential for producing proper functioning dentures in the mouth. At HILIFE Group, our state-licensed dental technicians produce prosthetics (dentures) that are not only functional in terms of basic pronunciation, bite, compatibility, and adaptation to the fit of the dentures, but also aesthetic in terms of tooth alignment and tooth and gum color. We work closely with dentists to provide dentures that harmonize with the body.
Introduction of Dental Technician
Hospitality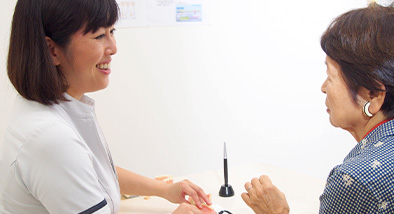 We have a team of counselors available to help our patients understand their concerns and feel comfortable with their treatment. Please do not hesitate to contact us if you have any issues or concerns during your visit to our clinic.
Education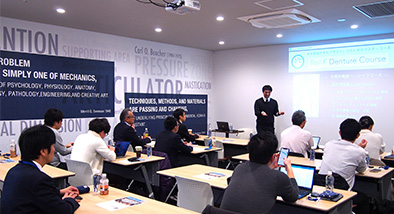 The HILIFE Group operates the HILIFE Denture Academy, an educational institution for dental professionals. Dentists from the HILIFE Group serve as lecturers and provide lectures on clinical denture care to post-graduate dentists and dental technicians at the academy. The goal of the HILIFE Denture Academy is to support the investment of skills in denture treatment to achieve excellent treatment in clinical practice. Additionally, the academy aims to address the global shortage of practitioners in advanced denture prosthodontics by producing highly skilled and knowledgeable human resources in this field.
Treatment Features
We don't just replace missing teeth with dentures. The most important feature of our treatment is that we consider the prognosis for the next 10 to 20 years so that the entire mouth can function comfortably. Also, we do not recommend treatments that easily remove teeth.
Specialist dentist in charge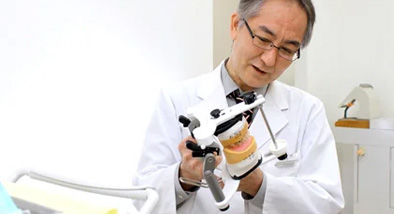 From diagnosis, planning, and treatment, to post-treatment, a dentist and dental technician specializing in prosthodontics (dentures) are in charge of the patient's care.
We can provide you with dentures that you can comfortably chew, even if you have conditions such as thin gums, low saliva, or difficulty biting with your dentures.
Adequate diagnosis and selection of the optimal treatment.
We will spend up to 120 minutes during the initial consultation to determine the root cause of the problem by examining the patient's physical condition, oral cavity, and remaining teeth, and checking for abnormalities when wearing dentures.
Able to check the fit of dentures before completion.
When fabricating new dentures, a trial fitting can be performed before completion to confirm the improvement of your concerns before proceeding to finalize the dentures.
Various materials can be selected to suit your requirements.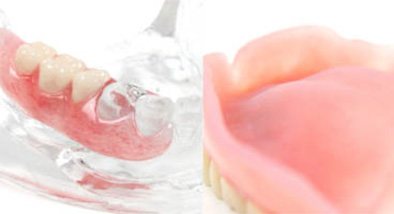 To ensure long and comfortable use of dentures, all alveolar ridge parts of HILIFE Group dentures are made with a special manufacturing process and material (Ivocap system). (Except for some spring-less dentures) The material has high precision, is resistant to deformation from long-term use, and is resistant to cracking and other forms of damage. They are resistant to odors, stains, and discoloration, which are common issues with dentures, and can be used for an extended period of time. There are also various types of dentures available, allowing you to choose the one that best suits your individual oral condition and needs.
Soft denture

Soft silicone cushioning in the gum area
Availability: Partial dentures and Full dentures
Symptoms: Denture Pain, Looseness, Difficulty biting
Discreet Denture

Dentures with non-metal clasps make it less likely for people to notice that you wear dentures.
Application: Partial dentures
Symptoms: Esthetic appearance of dentures
Metal Dentures

The gum area of these dentures is designed with metal. Additionally, they can make the user feel hot and cold temperatures when eating and durable.
Application: Partial dentures and Full dentures
Symptoms: Discomfort of dentures
Magnet Dentures

Dentures are held in place by magnetic force, eliminating instability.
Application: Partial dentures and Full dentures
Symptom: Denture loose and Instability.
Dental implants supported Dentures

Several implants are used to hold dentures in place.
Application: Partial dentures and Full dentures
Symptom: Can't bite with dentures and Instability.
*Available only at Osaka Clinic
Aesthetic Dentures

The gum tissue parts of the dentures are colored to appear more natural and realistic.
Application: Partial dentures and Full dentures
Symptom: Appearance of dentures (esthetics)
Reservations / Inquiries