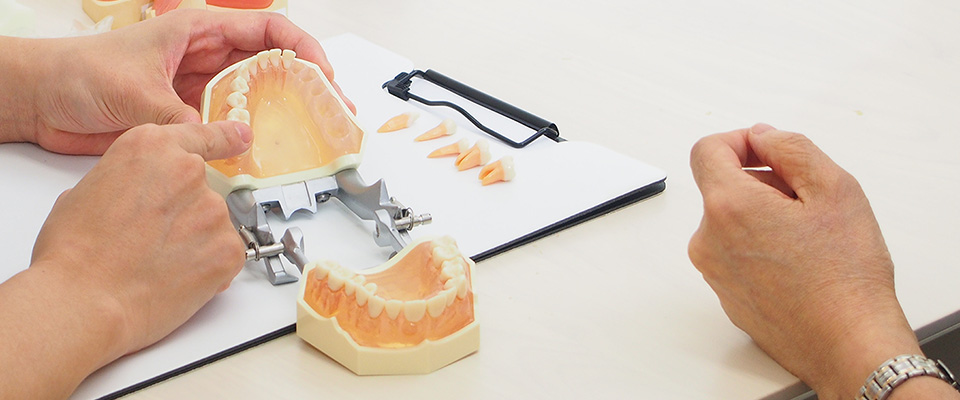 Process
First, please schedule an appointment and consult with us through any of the following methods. After counselling, examination, and diagnosis, we will offer the best treatment options for you.
Treatment Flow
Reservations and advance consultation
You can use Messenger or email to contact our clinics (for medical treatment and consultation) before arriving in Japan.
We are happy to answer any basic questions. Please feel free to reach out if you have any questions you'd like to discuss before scheduling an appointment.
*English language communication is available.
For those seeking medical treatment
Condition and Treatment Details Matching
Appointment date adjustment
Coming to Japan / Visiting our clinic
To avoid unexpected treatment time and cost, untreated dental issues and unmet requests upon arrival in Japan and at the clinic, kindly furnish us with the necessary information before scheduling an appointment. We'll need the required information before making a reservation, so please be mindful of this.
※If necessary, we may ask for a cell phone photo of your mouth or additional information to evaluate the situation before your appointment.
Reservations / Inquiries
Schedule an appointment for an initial consultation
We'll set the date and time of your initial clinic visit appointment.
※To cancel your reservation, please contact us at least one week in advance.
The expected number of visits until treatment completion.
■

The expected number of visits until treatment completion.

◎If patients wish to have complete dentures made.

The estimated total number of visits for Complete denture fabrication is 4 to 6.
*Additionally, several adjustment periods are required after the dentures are made.
■

Patients with partial tooth loss.

◎For partial denture fabrication

・The estimated total number of visits is 4 to 6.
※Further adjustments may also be necessary after the dentures are made.
※If additional dental treatment is required, separate visits to the clinic will be necessary.
■

Patients with teeth requiring extraction

◎If you wish to have dentures made

Please consult with us after 2 to 3 months of healing time after tooth extraction.
・Estimated total number of visits for denture fabrication: 4 to 6 times.
※Additionally, there will be several adjustment periods after the dentures are made.
※Treatment other than denture fabrication requires separate visits to the clinic.
Initial medical consultation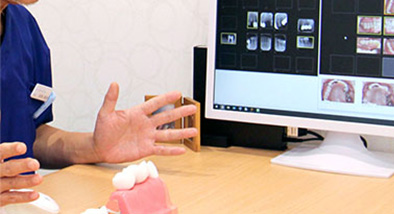 Propose a treatment plan through the completion of a medical questionnaire, counselling, oral exam, and diagnosis.
・Main inspection items

Condition of jawbone and mucosa at the tooth extraction site, salivary secretion, joint and muscle condition, pain and swelling
State of supporting teeth, level of periodontal disease, appearance, shape, bite, suction, springs, damage, wear, etc. of current dentures.
・Explanation of examination results and treatment plan

The dentist in charge will make a treatment plan based on the examination result. The dentist will clearly explain the plan, including the recommended denture shape, material, cost, and duration, based on the patient's current condition and problem cause. If the patient agrees to the treatment plan, treatment will begin.
Start of treatment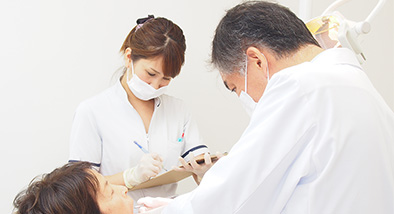 We will follow the treatment plan.
Maintenance
We advise visiting our dental clinic once every 6 months to a year to maintain the comfort of your teeth after treatment. If a visit to our clinic is inconvenient, we recommend scheduling regular checkups with a local dental clinic.
Clinics
The following clinics are available